We were in NYC for a week and I had so much fun wandering the city and taking it all in. Highlights (pictured below) include the annual Macy's Flower Show, cupcakes at the Cupcake Cafe, mocha coffee at Le Pain Quotidien, the little owl statues in the windows of the Strand bookstore (and the books - oh my the books!), and of course the awesome Metropolitan Museum of Art.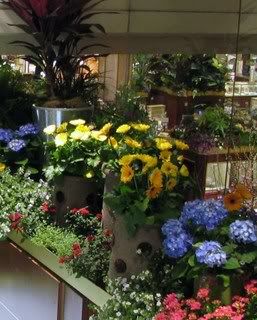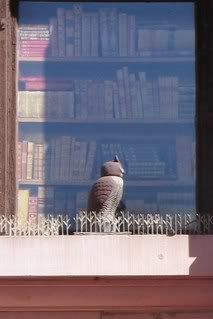 My dear friend Jennifer was with me, so we did a little fun shopping as well. We both loved ABC Home and Fishs Eddy. These little wine glasses make me swoon:
And of course we hit the many bead stores and oh how I LOVED purl in Soho. They have a nifty little blog
here
and I was SO inspired by the babette blanket hanging in their shop:
One day I will make one of my own.